Outdoor Mural Completed at Coast Capital Savings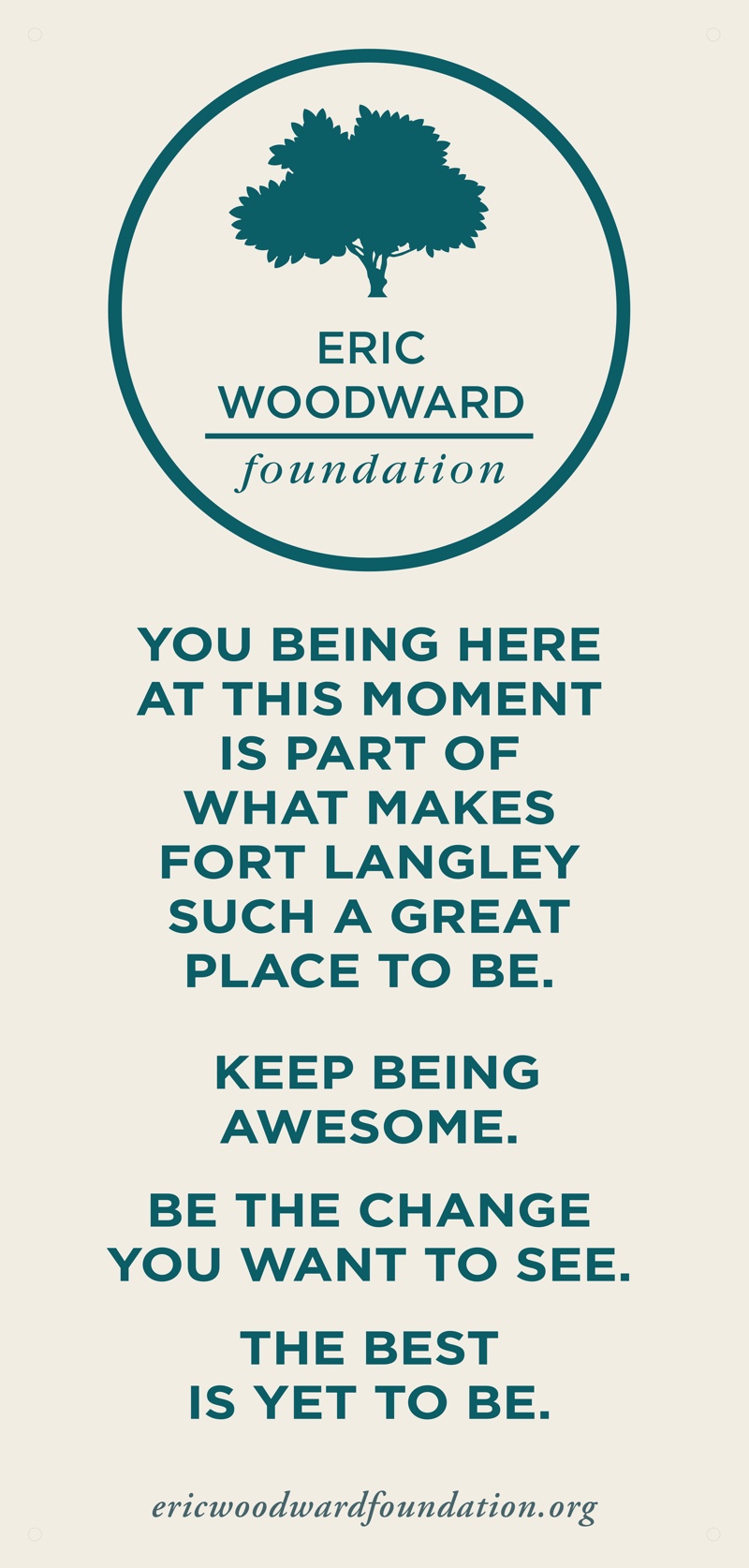 Today the super cool artists at A-Star Art Parlour from Aldergrove completed a mural on an exposed building in the heart of the village of Fort Langley.
With the ongoing restoration of the green space and removal of the derelict buildings at the corner of Glover Road and Mary Avenue, the south side of the building that hosts Coast Capital Savings become visually exposed. Public art has made addressed this.
The Board wanted to complete something truly special, positive, and uplifting, something representative of the Foundations' overall mission and goals, capturing some key elements of the village, finished off with a positive message converyed on a daily basis.
The design was completed by Paul Wood of Number 52 Creative Design here in Fort Langley, also a Director of the Fort Langley BIA, with unique elements embedded throughout, while providing for colour and a simple primary message.